A note from Beverley:
To all our 'woodturning' friends,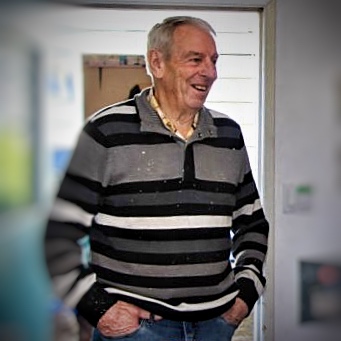 Sadly……………….. John died on Wednesday at 4 pm August 30, with Medical Assistance. This means we did not wait for the illness to take him. Instead, we set a time and date of death and a team of Doctors and Nurses assisted him in dying.
John had a very aggressive and terminal cancer. We only had 6 weeks notice
There will be no service, no funeral………..Just your reminiscing some happy moments will suffice.
Beverley (& John)