The FVWG meets in Abbotsford, British Columbia, Canada. (British Columbia is the most western province of Canada.)
Meetings are at 6:30 pm on the 2nd Thursday of each month (except July and August)
Location: Robert Bateman Secondary – Wood Shop
35045 Exbury Ave., Abbotsford, British Columbia, Canada
(Take Laburnum Ave from Old Clayburn Rd)
Click here for map to our meetings
Membership ranges from novice to expert in the craft. Membership fees are forty dollars Canadian per year. No meetings are scheduled in July or August.
All visitors are welcome so come and join us at a meeting.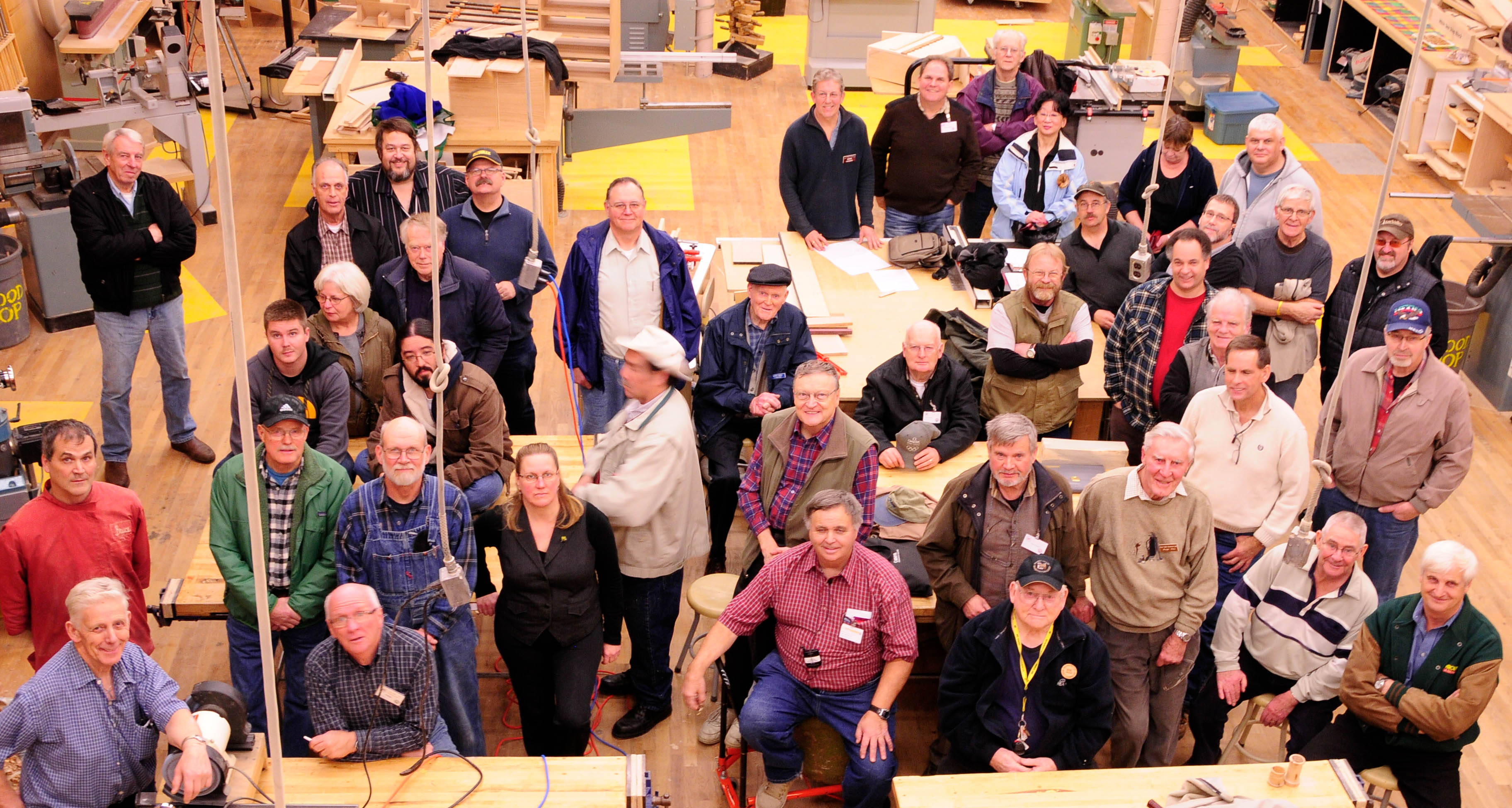 The meetings are relaxed and informal with featured guest instructors, videos, "show & tell", ad hoc competitions and quite a bit of idea sharing. Skilled demonstrators and informative articles are always welcome.
If this piques your interest, e-mail one of the executive or attend a meeting first then you'll definitely want to become a member. Everyone learns something at the meetings and has fun in the process.
If you have any further questions about the Fraser Valley Woodturners Guild please use the Contacts page. We encourage e-mail or comments from anyone interested in finding out more.